Testimonials
These guys are awesome, going to traditional shops for an oil change always felt like pulling teeth because they would be 9 parts sales pitches and 1 part actually getting stuff done. The convenience of Lube Man is unmatched and I trust them to make sure my vehicle is in good shape.
― Devon Godfrey, Developer at Zodiac Enterprises
Lube Man LLC has been providing us with exceptional service for the past five years. the technicians are always courteous, professional and prompt. We have found them to be very dependable and honest company to do business with. We look forward to using their services for many years to come.
I would like to take a moment to recommend to you a company that offers a valuable service to any one that relies on their automotive equipment, like we do. Lube Man has made my vehicle maintenance simple, by taking care of the oil change services on site. Any company that uses automotive equipment…
― Tom Boaz, Preferred Removal Service. (810)232-1444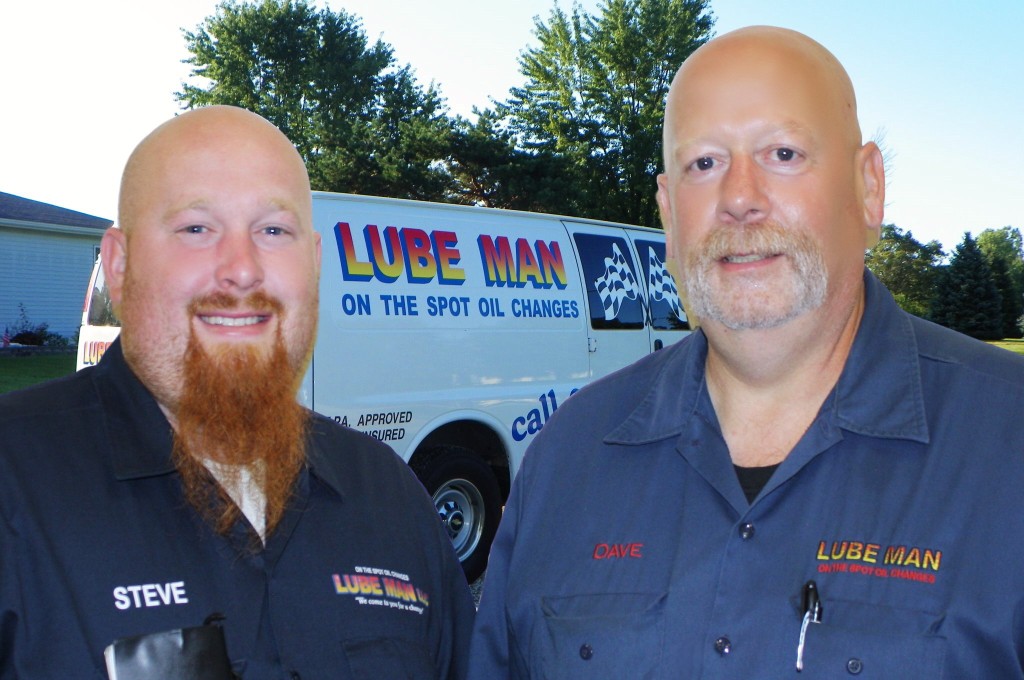 Phone: (989) 777 2275
Email : [email protected]
Lube Man LLC on the spot oil change service is owned and operated by Dave and Steve Holland, a father and son team based out of Clio, Michigan. We have been servicing the area since October 2008. Lube Man LLC takes the hustle and bustle out of the oil change service.
"WE COME TO YOU " Individuals, we come to your home or place of work to service your vehicle. Businesses, we come to you before, during or after hours to service your vehicle or vehicles. No more having employee's waiting in line at the fixed location for an oil change minimizing your employee down time. Lube Man LLC stays up to date on the latest news, technical bulletins, safety and environmental precautions in the oil change industry. Lube Man LLC is fully insured. You worry about the environment and so do we, Lube Man LLC uses a licensed Michigan company to recycle all our used oil and oil filters.
At each oil change service:
Oil and oil filter change.
Lube door and hood hinges.
Grease chassis.( If applicable )
Check and top off all fluids.
Check air filter.
Check windshield wipers.
Check all lights.
Check belts and hoses.
Check tire pressure and adjust as needed.
Look for any problems while under vehicle, such as leaks, tire wear, ect. and let you know so you can get it looked at by your mechanic. We can replace: Air filter, Windshield wipers, and most lights if needed. We only sell it to you if you need it. No pressured up sales.